tufting
We supply all types of tufters and are driven by the challenges set by our customers to design and manufacture machines that not only meet their creative requirements but their technical and production demands as well.
Our customers are our true partners in every aspect in the building and supply of quality tufting machines.
With our experience and your enthusiasm we can achieve our goals together.
CTS Group tufter types:
Plain
Graphics
Multi roll attachments
Scrolls
Grass
Ancillary equipment
For the best technical solutions for your tufting needs call CTS Group for our experience and support.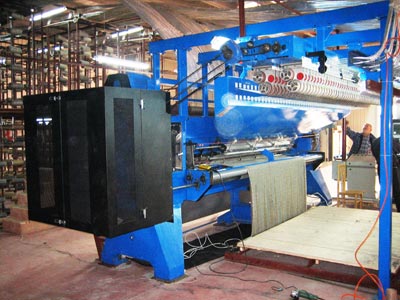 Did You Know
CTS Group was established over 43 years ago by the Cooper Family in order to supply and service quality textile machinery. It is currently managed by Jason Cooper and has over 100 years of technical knowledge in its senior management team alone. More